Hello, dears! We are obsessed with the simple looks coming this prom season. They are absolutely STUNNING!! La Femme is a perfect example of these gorgeous and unique looks. If anyone can take our breath away, La Femme has always got us covered. So, why don't we dive right into this stunning blog.
The first one that's fresh off the runway is La Femme style number 30726. This glamorous look is so simple, yet so stunning! With the hip cut outs and the chic leg slit, this one is a definite head turner. She also has a beautiful lace up back, giving you the perfect walk away look!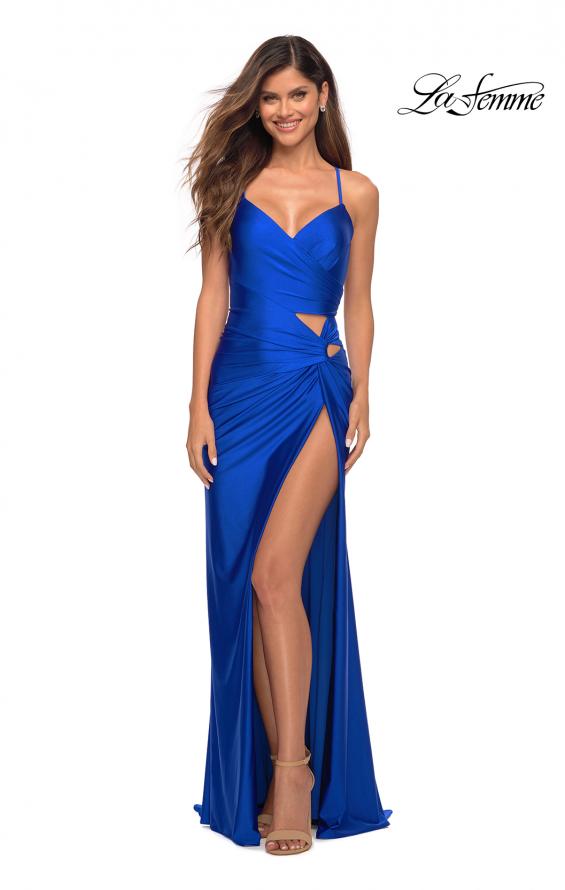 The next dress is La Femme style number 30789.This awesome two-piece is an absolute doll! This look also includes diamond straps and plenty of ruching. It's a total win for the girl looking for a Hollywood classic dress with a spin!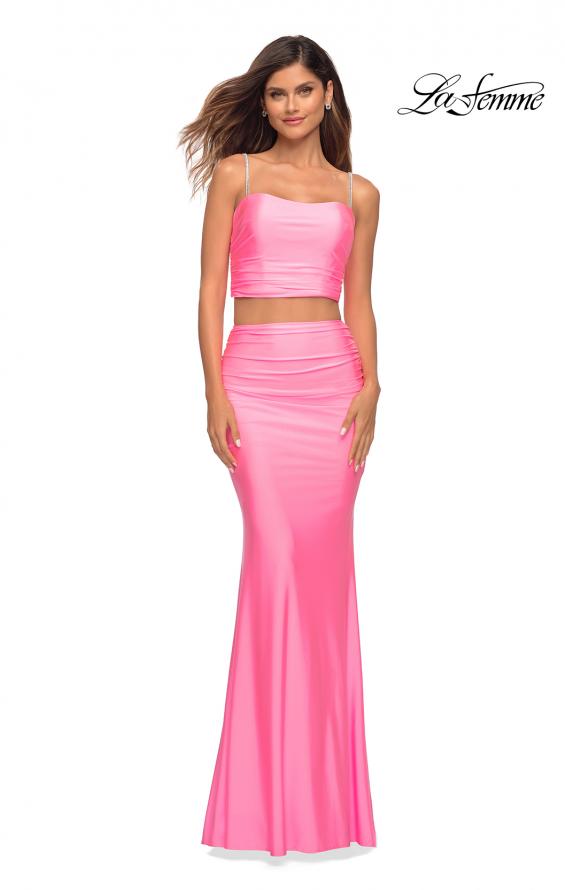 The final dress is 30587. This dress is absolutely fabulous! The dress includes a long train and a stunning slit  which makes for an amazing dress. This dress also has a great lace up back to add to the glamor of this dress!